Tableware sets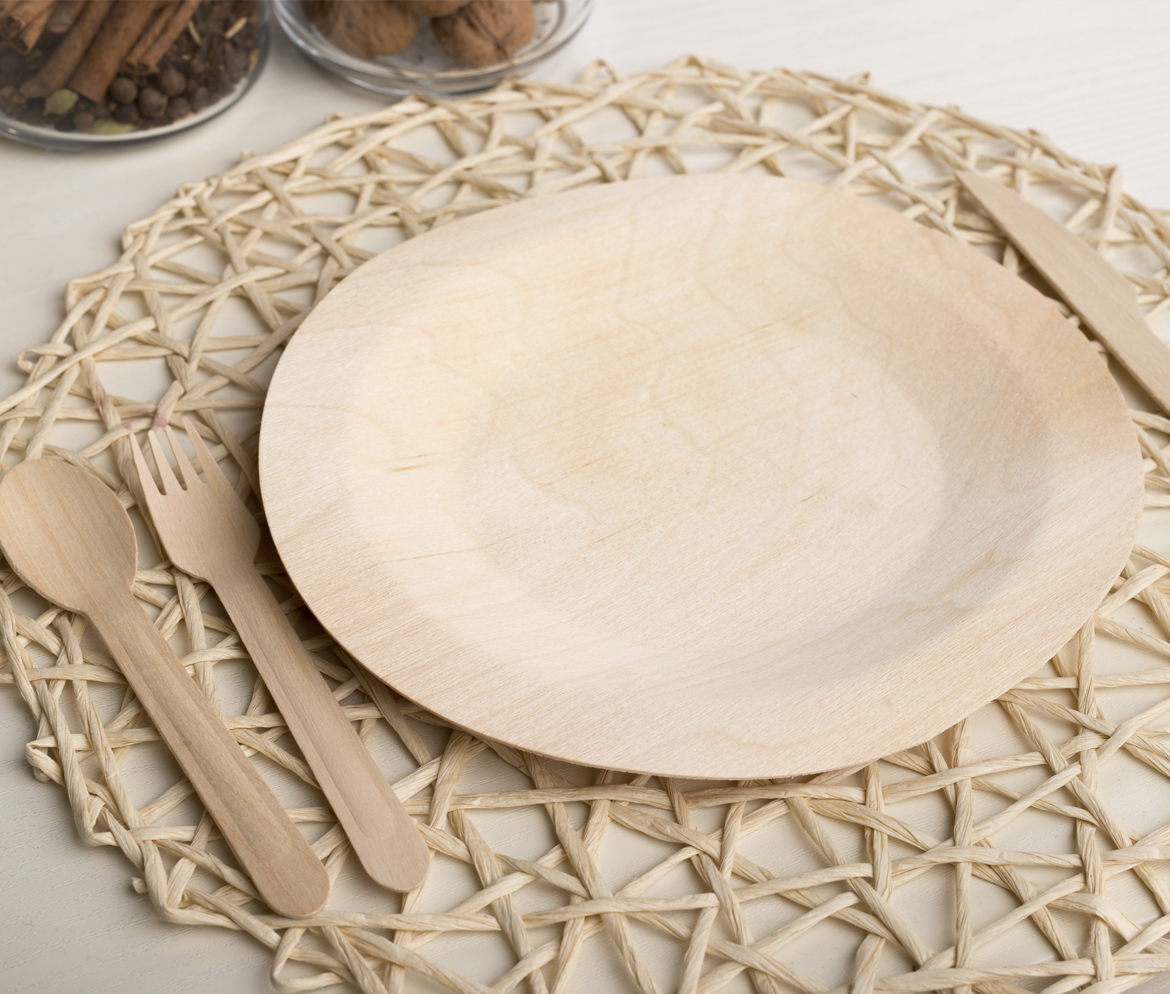 Among the variety of our products, we have formed disposable wooden tableware sets. They reduce your purchase time to one click, and your basket already has all the appliances you need for a picnic, buffet or tasting.
You can buy five different sets of dishes. These include a fork and knife cutlery set, as well as a fork, knife and spoon set. There are cutlery sets with plates for 6 and 10 people. In addition, in the assortment of our online store there are sets of plates with different diameters of 18 and 23 cm. All cutlery is 16 cm long. Each set has an individual packaging.
The sets of dishes are made of wood from natural, ecological, hypoallergenic material - birch. This type of wood has a neutral smell and taste regardless of the temperature of food products. Using our products, you will never burn delicate skin of your hands. This is possible due to the low thermal conductivity of the raw materials used to make disposable tableware - birches. Moreover, the food in a wooden plate stays warm longer. Wooden plates are more rigid than similar plastic, so they do not bend under the weight of food, and cutlery is not deformed and can withstand heavy loads on them.
Buying wooden disposable tableware, you buy not only a quality product of domestic manufacturer, but also a stylish, modern ECO element of table setting.
You can buy sets of dishes made of wood from a Ukrainian manufacturer in two ways: call, or make an application on our website by selecting the right appliances and dishes. By choosing us, you choose the best for your business, guests and customers! You take care of your clients, and we take care of you!